My Current car:
Where do I start: Well, I bought the car in 1990 as a standard 1275. Since it has been rebuilt since then I'm not sure how much of the original parts still make up the present car. It has the same registration number on the license plate but that's about it. It is mostly a combination of GTS and Cooper parts.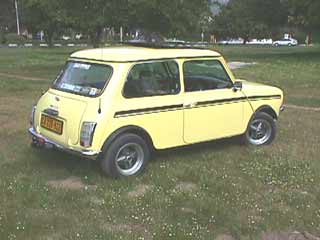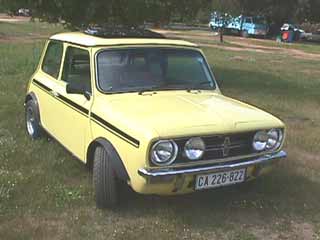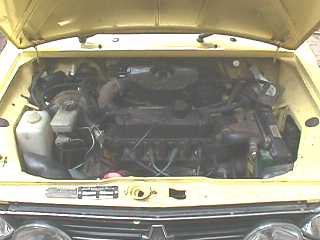 The Motor is a 1330 with about 80 bhp poke at a guess. Running the 2.7 diff makes for sluggish acceleration but its great on the open freeways where I cruise at 140km/h at around the 4000rpm mark. Makes for a quiet comfortable ride and I'm able to listen to the 12disk stereo with relative ease.
The brake system is robbed from a late model cooper and I run 12" rims with 165X60X12 bridgestones. It has a decent LCB with HIF44 carb from the turbo and min spares gasflowed inlet.
Other features include adjustable suspension and Hi-Los all round. It also boasts a self-installed remote alarm/immobilizer with central locking.