Ivor and his Mini's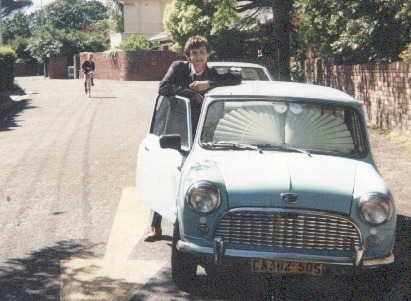 My Very First mini which I would proudly drive to school. School kids were not allowed to park on the school property - some complication with liabilities and insurance if an accident occurred- so we all had to park outside in the street. Did it "pull any babes" - I'll leave that to your imagination, but it certainly beat the hell out of some of the other guys cars. Some of us were rapped over the knuckles once for allegedly dicing with one of the teachers cars as they left.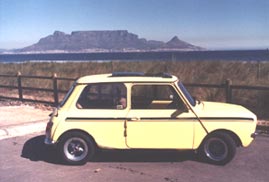 My current pride and joy. Has been rebuilt since this pic was taken with elec sunroof, new wallnut dash and door cappings, hi-lo's alround, 2:7 diff,wallnut RAID steeringwheel. Etc etc.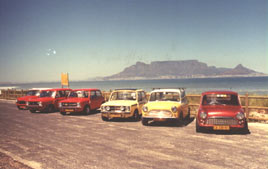 The mini owners club of Cape Town out on a Sunday morning run. +/- 8 years ago.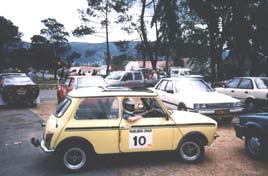 Myself and my car at a day at the race track -
A part of mini ownership which all mini owners should do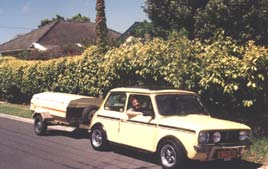 What the adjustable suspension is sometimes used for. Car tows well with a light load - even my speedboat on occasion. - The disc brakes have been uprated to cope